As you probably know, the legal gambling age is not the same in all countries around the world. All the more, it does not have to be the same within a single country. In many cases, countries' states, provinces, and other regions have the right to govern their own laws, including gambling regulations. Take Canada, for example. The gambling age in Canada is governed on a provincial or territorial level, meaning the legal gambling age in this country is different depending on the location.
For that reason, I've decided to do in-depth research about Canada's gambling age. It's crucial to get informed about all the differences in gambling age in Canada before you register in your favorite online casino or hit one of many land-based casinos.
As gambling is on the rise worldwide, especially in Canada, I've discovered plenty of eye-catching facts. These facts will provide all the necessary information when it comes to gambling in this country. Take a look.

Legal Gambling Age in Canada
Canada has ten provinces and three territories, meaning all 13 regions have the right to make their own rules and laws regarding gambling. For that reason, there isn't an official gambling age that applies to the whole Canadian territory.
However, for the most part, the legal gambling age in Canada is 19 years. Nevertheless, as we mentioned before, the gambling age varies geographically. For example, British Columbia, Nova Scotia, Prince Edward Island, and others impose the legal gambling age of 19. Meanwhile, Ottawa and Montreal, among others, have administered the gambling age to be 18.
Furthermore, the gambling age in Canada is the same for all gambling activities. That includes land-based casinos, online betting and online casinos, scratch cards, lotteries, and more.
With that in mind, take a look at the ultimate list of the legal gambling age in all Canadian provinces and territories.
| | | |
| --- | --- | --- |
| | | No. of land-based casinos |
| | | |
| | | |
| | | |
| | | |
| | | |
| | | |
| Newfoundland and Labrador | | |
| | | |
| | | |
| | | |
| | | |
| | | |
| | | |
| | | |
| | | |
| | | |
| | | |
| | | |
As you can tell, there are plenty of land-based casinos in Canada. When it comes to the legal online gambling age in Canada, the same provincial and territorial laws apply. That means that if you need to be 18 years old to place a bet in a casino in Quebec, you also need to be 18 years old to spin the reels on your favorite slot game online.
Naturally, the same applies to all Canadian provinces and territories.

Best Casino Games for Beginners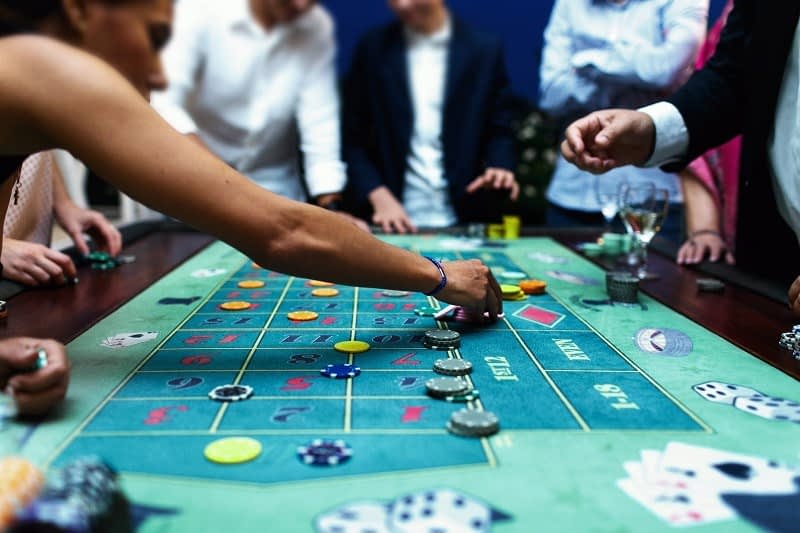 Once you've established your gambling rights within Canadian borders, you are ready to move on to the next step. If you're just now starting your gambling journey, there are a few crucial things you should note.
If you're of a gambling age in Canada, you should be able to get access to any online or brick-and-mortar casino of your choice. But the question is — where to start? As a beginner gambler, I didn't have a lot of direction, so I've decided to share the wisdom I've gained over the years.
Keep in mind that there are no guarantees when it comes to gambling. There isn't a single game that will guarantee a 100% win, but some will make it a bit easier. With that in mind, here are a few games that you should start with before you hit the high-rolling tables.
Slots — Slots are the most popular online casino games with visually appealing graphics. These games do not require any particular skill, just pure luck. All you need to do is spin the reels and hope for a lucky outcome.
Baccarat — Baccarat has a fairly low house edge, meaning it's perfect for newcomers as you will have higher chances of winning. It's a relatively simple card game as it only takes a few minutes to get acquainted with the rules.
Blackjack — Blackjack is one of the most common casino games because of its simplicity. In most cases, players have around 45% chances of winning at blackjack.
Roulette — Another low house edge game with close to 50/50 chances of winning if you choose to bet on black or red. However, if you select to bet on numbers, your chances of winning significantly drop.
Although you're of gambling age in Canada, that doesn't mean you should bet away all of your savings. It is essential to know when to stop and take a break. Set a weekly or monthly limit in order to manage your gambling habits.

What Else Is There to Know?
If you're wondering how to avoid the bar while you're on the casino floor because you are not 21 yet, don't worry. The drinking age correlates to the gambling age in Canada. So, if the legal gambling age in your province is 19, that means the drinking age is 19 as well.
However, some Canadian regions have come under attack for implementing this rule. Research has shown that young adults of 18 years of age tend to over-consume alcohol, which leads to negative consequences.
However, once you turn 18, you are legally considered an adult in Canada. That's why it's not surprising that the gambling age in Canada is lower compared to its neighbor.

Final Thoughts
If you are determined to start gambling in Canada, there are a few things to keep in mind. First of all, make sure you are of legal gambling age, depending on the province or territory you're in. Take a look at the list I've prepared for you in this article to get all the details on the legal gambling age in Canada.
Don't forget to start with some of the easier casino games, like the ones I've mentioned in this article. Once you're sure of your gambling skills, you're ready to conquer the competitive gambling scene in Canada.
Remember to gamble responsibly, and good luck!