Everyone has dreamt of winning the lottery at least once in their life. In Canada, this dream could come true, thanks to several different lottery games that are drawn almost every day. If you are not sure how to play Canada lottery, you should know that there are two options that stand out from the crowd — Lotto 6/49 and Lotto Max.
Both of these lotteries are organized by the Interprovincial Lottery Corporation. There's no need to worry about their fairness, as they both use Random Number Generators for draws. Also, if there are multiple winners, the prize will be shared among them equally.
If you are looking for more detailed instructions on how to participate in these lottery draws, please read on.

How to Play Canada Lottery
Most Canadian lotteries work in a similar way. You need to select your lucky numbers, pay for the ticket, and wait for the draw. However, there are a few minor aspects in which Lotto 6/49 and Lotto Max differ.
Let's pay attention to Lotto 6/49 first: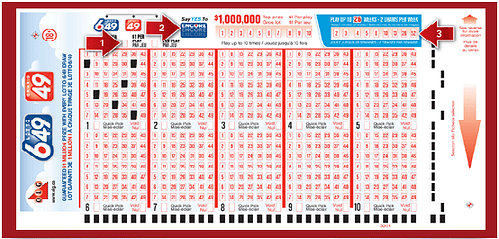 A player chooses six numbers ranging from 1 to 49 (in case a player has no preferred numbers, they can ask for a randomly generated selection).
A player whose ticket matches all six generated numbers wins the main prize.
Apart from the six main numbers, an additional bonus number is drawn. In case a player guesses five out of six main numbers and the bonus number, they will receive the second prize.
The instructions on how to play Canada lottery should be clear so far. However, for Lotto Max, the procedure is slightly different: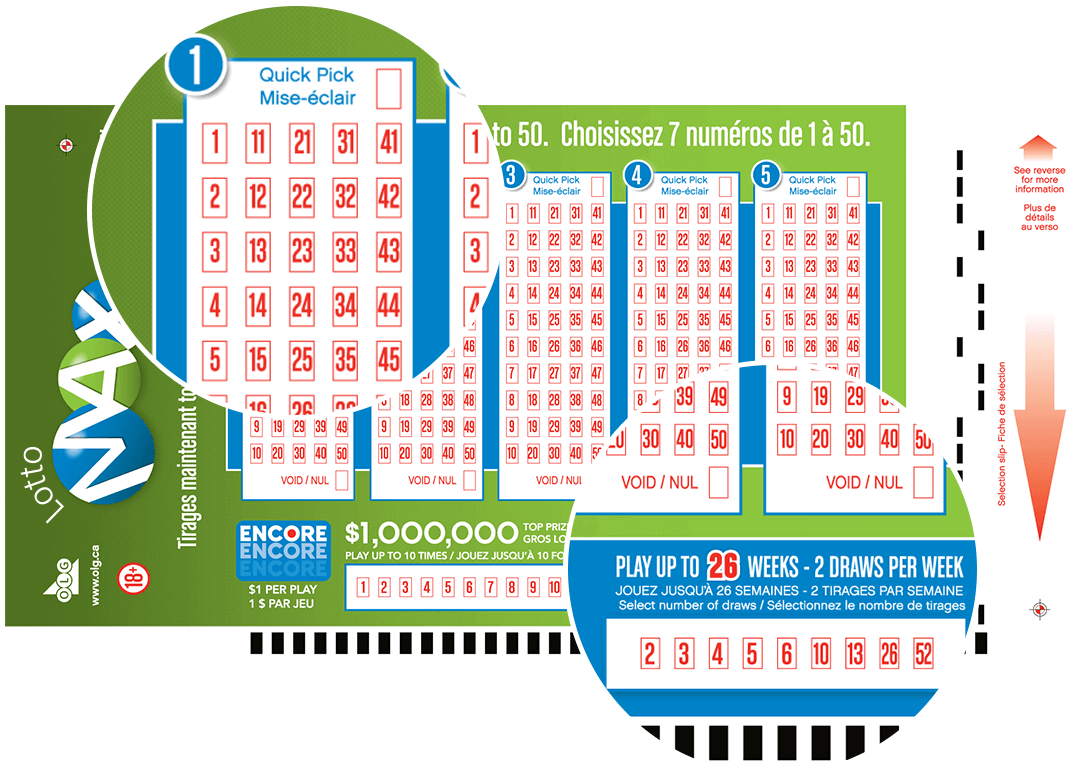 A player chooses seven numbers from 1 to 49.
The main jackpot is won when a player has all seven numbers on the ticket.
Lotto Max also offers additional prizes called MaxMillions. Their worth starts at$1 million, and it continues to grow in subsequent draws until the prize is won.
Online Tickets
You can now purchase the tickets for both Lotto 6/49 and Lotto Max online as well.
The process is pretty straightforward and the rules on how to play Canada lottery remain the same. First, you will need to register and provide a document that proves you are over 18. Once you've done that, you can deposit your money into your online lottery account. With enough funds, you can buy lottery tickets whenever you wish to do so. Afterward, you will receive them in an eForm via your email.
Not only is it more convenient but it is also safer to play the lottery online, as you won't be able to lose your potentially winning ticket accidentally. Also, there's no need to worry if you miss the draw for some reason. You will certainly be contacted via email in case your ticket is a winning one.
We hope you understand how to play Canada lottery online. You can purchase your tickets without leaving your home, which is especially convenient during the cold winter months. Plus, you can sometimes get an online discount for your tickets, which is great.
Who Can Take Part in Canada Lottery?
The legal gambling age for playing any kind of lottery in Canada is 18. Also, you don't have to be a Canadian resident to take part in these lotteries. Finally, lottery winnings in Canada are tax-free, meaning you will get the entire prize you have won.

Canada Lottery Payouts
Apart from wondering how to play Canada lottery, people often want to know how much money they can make if they win the main prize. If you choose to play Lotto 6/49, you should know that the jackpot starts at $5 million. Every draw also gives you the opportunity to win a guaranteed $1 million prize. Namely, each ticket that is issued contains a 10-digit number, which qualifies its holder for the guaranteed prize selection. Each number is unique, so it is impossible for two players to share the same number.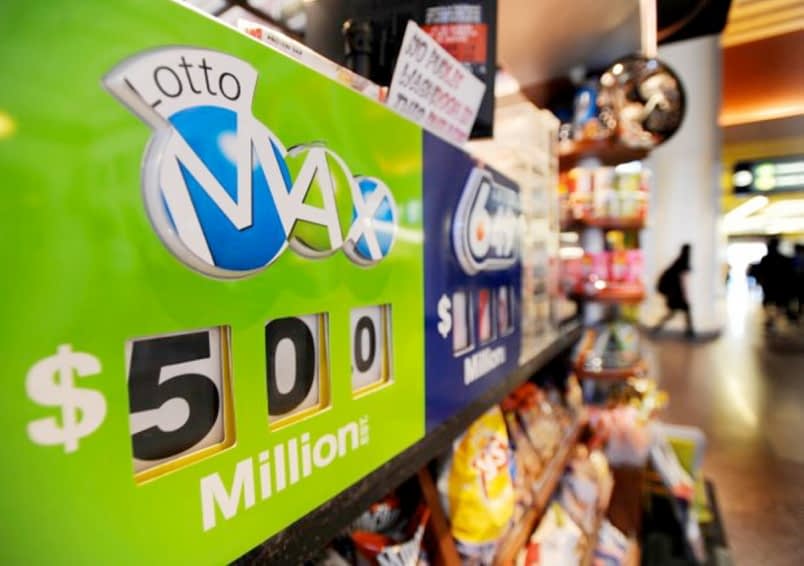 However, if you wish to play big, Lotto Max is perhaps a better fit for you, as its main jackpot starts at a minimum of $10 million. Once the jackpot exceeds $50 million, extra MaxMillions draws are held, each of which is worth $1 million. Bear in mind that the Lotto Max main jackpot is capped at $70 million. After this amount is reached, the jackpot remains the same.
So far, some Lotto Max players have managed to win the maximum jackpot, whereas the highest amount won by playing Lotto 6/49 has been $64 million.

Can You Increase Your Winning Chances?
Now that you know how to play Canada lottery, you might be wondering if there is anything you can do to increase your chances of winning. Unfortunately, since the lottery draw uses a Random Number Generator, there's nothing you can do to influence which number combination gets picked.
However, there are some things you can do to enhance your winning potential. For starters, you can buy more than one lottery ticket. Simply put, the more tickets you buy, the more chances you'll have to hit the jackpot.
Also, you should follow the draws and try to see which numbers appear frequently. This way, you'll see if you've been choosing the unlucky numbers that don't appear often. If that turns out to be the case, you'll know what to change next time.
Finally, since you understand how to play Canada lottery, perhaps you should take your chances with both Lotto 6/49 and Lotto Max. Who knows? Maybe one of them turns out to be your lucky pick.

Why Should You Play Lotto 6/49 and Lotto Max?
Knowing that there are tons of lottery options in Canada, you might be wondering why you should go for Lotto 6/49 and Lotto Max precisely. Here are some of the top reasons why these two are your best shot: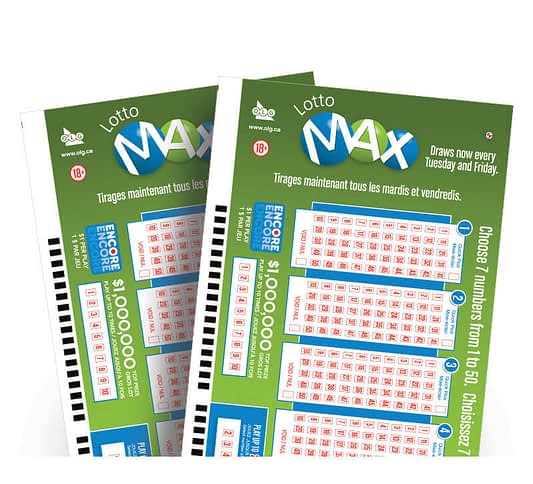 They are consistently among the top three lotteries in Canada
You are allowed to bet on the numbers of your choice
They regularly offer massive prize pools
They have produced the biggest lottery winners so far
So, since you have learned how to play Canada lottery, why don't you give Lotto 6/49 and Lotto Max a shot? For a relatively small ticket price, you'll become eligible to win a life-changing amount of money. Therefore, if you are over 18 and you have some lucky numbers to bet on, it's time to try your luck!
Also make sure to read our other betting guides in Canada.