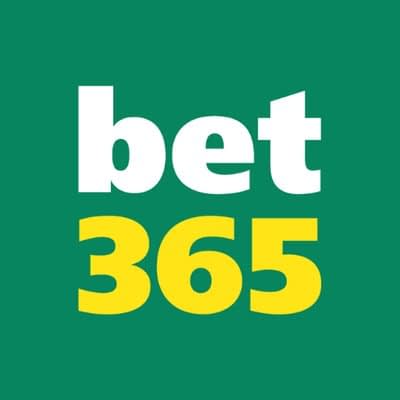 Fast Payout Speed
Highly Reliable and Secure
Great Customer service
1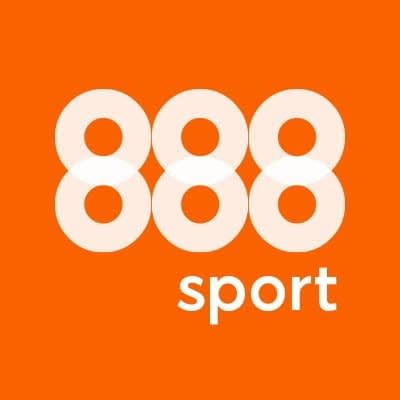 Fast Payout Speed
Highly Reliable and Secure
Highly Reputable
2
For Canadian players, no other payment solution is comparable to Interac. It is by far the best payment method Canadians can use for a majority of reasons.
It's:
Fast, safe, and convenient,
Allowing consumers to make deposits and withdrawals in no time,
With the use of just an email address.
Interac is basically a debit payment system that is used more than 16 million times a day to make payments and exchange money.
This company has been around for 30 years and has developed a good reputation during that time. Interac is one of the best payment systems for Canadians mainly because of the security it provides. Namely, it has one of the lowest fraud rates in the world.
At the moment, Interac provides seven diverse types of services Canadian residents can use.
Here's the complete list of services provided by Interac:
Interac Cash
Interac Debit
Interac Flash
Interac e-Transfer
Interac Online
Mobile Payments Solutions
Apple Pay, Google Pay, and Samsung Pay
Basically, the advantage of using Interac instead of a debit or a credit card issued by the bank of your choice is that you won't have to enter any of your banking details when you make payments online.
Some betting sites and casinos are not known as the safest and most reliable places, which is why using Interac is important. Best of all, most financial institutions and merchants do not charge any additional fees for using Interac.
If you live in Canada and you're still wondering whether this is the best payment solution for you, we advise you to keep reading. We'll tell you everything you need to know about it below.
Services Offered by Interac
As we have briefly mentioned above, Interac offers a large number of different services. Depending on the reason you wish to use this payment service, one or more services will be more or less suitable for you.
Let's take a look at all these once again and explain what they are and what they are mostly used for.
Interac Cash — Interac Cash is a convenient service that allows you to withdraw cash from any Automated Banking Machine (ABM) in Canada that has the Interac logo. This way, you can withdraw cash anywhere in Canada, 24 hours a day.
Interac Debit — Interac Debit is a secure debit payment card that you can use instead of your official bank debit card. You can use it for everyday purchases safely, without exposing your bank card and information found on it.
Interac Flash — If you thought that Interac Debit is a simple and secure payment solution, wait until you hear about Interac Flash. It is the first contactless debit payment system in Canada. All you need to do to make a payment is hold your card against the reader at the checkout and you're done.
Interac e-Transfer — This is a fast and secure way to send, receive, and request money directly from one bank account to another. All you need to use it is an enabled online or mobile banking service from a participating financial institution and an email address or a mobile phone number of the person you want to send money to.
Interac Online — If you frequently pay for services or products online, Interac Online is the best solution for you. It allows you to make fast, safe, and convenient payments online through your online banking system.
Mobile Payments Solutions — Make secure online payments using only your mobile device any time you want. Pay for services or products quickly and reliably. Interac also supports Mobile Interac Flash — a contactless mobile payment service. All you need is a mobile device with NFC enabled, allowing you to make real-world payments via your phone.
Apple Pay, Google Pay, and Samsung Pay — All three are easy and convenient ways to use Interac in conjunction with these services and make secure payments all around Canada.
Interac Online
Interac Online allows you to shop online and make payments directly from your bank account. It is offered by thousands of merchants in Canada, so it's a very convenient payment method to use.
Advantages of Interac Online:
No authentication costs Financial institutions authenticate in real time.
Competitive Fees Low-cost payment method compared to others.
Transparent pricing Flat fee with no hidden caveats.
Lower PCI compliance costs No private data to store, so no cost to you.
No chargebacks Funds are guaranteed once the payment is authorized.
Interac Online uses state-of-the-art fraud monitoring and detection to protect consumers, merchants, Acquirers, and banks and credit unions against online fraud.
Payments made by using Interac Online are executed through your existing online banking service. This means that you do not have to go through the hassle of creating new accounts and remembering usernames and passwords.
The beauty of Interac Online lies in the fact that it basically serves as a mediator between your bank account and the merchant where you're making a payment. Therefore, when you pay for services or products using Interac Online, none of your online banking information (such as your account number, CVC code, expiry date, and so on) is shared with the merchant.
This is one of the reasons why Interac Online is one of the most popular payment methods for fans of online gaming in Canada. Sometimes, online sportsbooks and casinos are not the most secure places. This way, you will prevent any chances of having your sensitive information stolen.
How Does It Work?
Making payments by using Interac Online is as simple as it gets. Essentially, when you choose to pay with this service, all you need to do is complete three quick steps:
When you reach the merchant's checkout page, you will be redirected to the gateway page of Interac Online where you will be asked to select your financial institution.
The second step is to log in into your online banking service, select the account you want to use and enter the amount you want to pay.
Finally, after you have confirmed all the information you have entered and the transaction is completed, you will be redirected back to the merchant's page. Here, you will have to confirm your order which will then be processed.
Interac e-Transfer
Benefits of Interac e-Transfer:
Simplify your payroll and supplier payments.
Take more control over your cashflow thanks to real-time funds transfer.
Simplify invoicing and automate money request notifications to your customers.
Save time and cost.
Interac e-Transfer is one of the most popular payment services of Interac in Canada. It provides users with an easy way to make payments, receive money, and request payments. It can be used between both personal accounts and business accounts. Because of all that, it is one of the most popular payment methods among Canadian bettors and casino players. They can use it to make both deposits and withdrawals.
In order to use Interac e-Transfer, all you need is a bank account and access to online or mobile banking through that bank. You can then send money to and receive it from anyone with an email address and a bank account anywhere in Canada.
When you receive money via Interac e-Transfer, you will receive an email or a phone message letting you know that your funds are ready. The beauty and the simplicity of this system is that you do not need to answer security questions and go through lengthy verifications before each transaction. They are completed automatically. This is possible thanks to Interac's Autodeposit service.
The transactions are usually processed within 30 minutes, with your funds at your disposal after that. The only downside is that payments are subject to a small fee of usually $1 – $1.25, depending on the financial institution you use. However, receiving money is always free.
How Does It Work?
To send money to another personal bank account or deposit money into your casino or sportsbook account, you need to follow these simple steps:
Log in to your online or mobile banking service and find the Interac e-Transfer Send Money option.
Select the account you want to send money from.
Select a contact or add a new one, and then add the name and email address/mobile phone number of the person or institution you want to send money to.
Choose the amount you want to send, answer a security question, and choose whether the account you're sending to has Autodeposit enabled.
The recipient will receive the money instantly or within the following 30 minutes.
Betting with Interac in Canada
According to many experienced players, Betting with Interac in Canada is the best option there is. There are many reasons why this is true, safety and speed being only a few of them.
Firstly, almost anyone with a bank account in Canada can use Interac. The reason is that the majority of financial institutions and banks that operate in Canada are Interac partners. Therefore, no matter which bank you are using, you will easily be able to bet on most websites.
Another big reason why most Canadian players should consider using Interac is that it greatly improves their safety when making deposits and withdrawals. There is no need to share any of your sensitive banking information with the site you're using in order to top up your account or request a withdrawal. Therefore, in case the site gets attacked by hackers, you will be completely safe, unlike those who bet using debit and credit cards.
Another big reason to use Interac are its high daily and monthly deposit limits. Namely, you can deposit $1,000 a day and up to $5,000 a month, which is much more than what most average players need.
Moreover, you do not have to worry about any added fees when using Interac and your funds will usually be ready within 10 minutes. That goes for both deposits and withdrawals.
How to Deposit Using Interac?
If you're thinking about depositing money using Interac e-Transfer, here's the lowdown on what the procedure looks like:
First of all, you need to log in to your betting account and choose Interac e-Transfer in the Cashier section.
After that, you will receive payment details to use for your transaction.
The next thing to do is log into your banking account and locate the Interac e-Transfer section.
There, you can insert the payment information that you have received from the bookie, such as the recipient name, email, and a confirmation code.
After these details are entered and you have confirmed the payment, the bookie will receive the funds within 10 minutes.
How to Withdraw Using Interac?
If your betting endeavour was not in vain and you managed to win some money, you can easily withdraw it using the Interac e-Transfer option. Here is the step-by-step procedure you need to follow to make it happen:
Go to the Cashier section of your betting site and choose Interac e-Transfer as your preferred withdrawal option.
Answer the security question that appears.
After that, you should select the amount you wish to withdraw and select your financial institution.
In case you have the Autodeposit feature enabled, you will not have to go through the verification process of the withdrawal.
Your funds will usually be ready within 30 minutes if the withdrawal request is valid.
The Future of Interac in Canada — Will It Last?
If you're wondering how stable Interac is and whether or not it will stay around, we have some good news for you. Interac is becoming more and more popular in Canada as we speak. It can already be compared to the popularity iDeal has in the Netherlands, Sofort has in Germany, or Trustly has in Scandinavia.
Interac is doing their part to make this as well, as they are partnering with more and more financial institutions and bookies. Some good examples of recent expansion efforts are partnerships with Nanopay and Mint. Therefore, the future of Interac in Canada is definitely bright in our opinion, judging from the available evidence.
Conclusion
One question remains to be answered by this article: Is Interac the best payment solution in Canada? The answer to this question is an unequivocal Yes. Compared to all other payment methods available to players in this country, Interac offers the largest number of advantages.
It is much safer than using your credit or debit card issued by the bank, it is faster as well, and you can use it almost anywhere. Moreover, the fact that Interac offers a large number of unique services means that different types of consumers can find value in it.
Therefore, if you are a Canadian looking for a quick and reliable way to shop online, withdraw money from ABM's or deposit and withdraw money from casinos and bookmaker's, Interac is the way to go.